** Click HERE for details/ requirements on UCC's partnership with the City of Milwaukee Down Payment Assistance Program
Homebuyer Education
UCC holds monthly homebuyer seminars for potential homebuyers. The seminars are provided in two parts and review:
Process of buying a home
Getting pre-qualified for a mortgage loan
Earning a homebuyer certificate
Learning about grants
It is mandatory to take Session 1 and Session 2 to receive a homebuyer certificate. Seminars are free, take place from 6–10 p.m., and are held in Café el Sol in the United Community Center (located on 1028 South 9th Street, Milwaukee). 
Download the schedule below.
Part 1: Credit and Budgeting
Part 2: Home Selection
The instructor of the seminars is a trained bilingual counselor with 15 years of experience in helping first-time homebuyers with purchasing homes. Each 4-hour workshop is conducted on site at the United Community Center. 
Download the FALL 2023 Homebuyer Seminar Schedule!
**Nuevo para Noviembre! Taller gratis para comparadores de casa por  primera vez en La Ricardo Diaz Early Learning Academy! **
PDF en Español Agosto-Deciembre
For more information regarding the homebuyer seminars, please call the United Community Center at (414) 384-3100 or email the program coordinator HERE.
---

Individual Homebuyer Counseling
After completing the education courses, UCC's program coordinator can provide one-on-one counseling to potential homebuyers to prepare and guide them through the process of purchasing a home while becoming pre-qualified for a loan. The program coordinator provides families with the following services:
Solving problems with key elements of home ownership
Credit management and budgeting
Analyzing qualifying factors for a mortgage application
Considerations in identifying a potential home to purchase
Working through issues arising during the application process
Working through issues arising during a loan closing
Please call, visit, or email the program coordinator to learn more about our program and the dates of our upcoming Home buying Seminars or Home Improvement Workshops.


---

UCC Neighborhood Development Initiative
Building and Stabilizing the Community
The Neighborhood Development Initiative began in 1994 as an effort to increase neighborhood stability. An intensive and comprehensive housing improvement and neighborhood-development strategy was implemented to combat neighborhood crime, blight, and low home-ownership rates.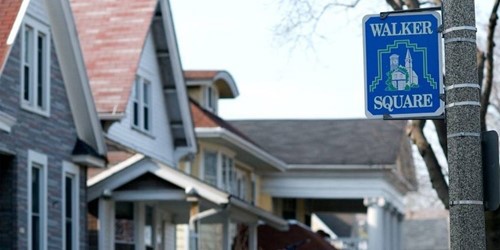 The program has helped increase the percentage of homeowners in the target area from 40% to nearly 80% over the last 10 years. Primarily focused on assisting individuals and families purchasing their first homes, the program also provides the support and resources these families need to stay in their homes.
The  Neighborhood Development Initiative has had a stabilizing effect on the neighborhood and improved the quality of life for many families in the area. Since the program began, UCC's experience in building economic vitality through homeownership has resulted in the transfer of more than $130 million in real estate and over 1,200 new homeowners in the city of Milwaukee. 
Through the Neighborhood Development Initiative, UCC aims to:
Continue to improve home-ownership rates
Reduce crime in the community
Increase property values
Increase economic vitality
Stabilize the neighborhood
Most importantly, through this effort, we hope to improve the quality of life for our families!