About Our Youth & Pre-College Programs 
UCC's Youth and Pre-College Programs Department supports UCC alumni and middle school students by providing guidance, resources, and experiences needed to be successful in high school and beyond. The Program serves more than 640 students across 40 area high schools annually and an additional 150 in college through UCC's College Network.
Youth and Pre-College Program participants engage in a number of grade-specific personal developmental activities throughout the year that focus on five key areas of growth:
Social-emotional health
Academic success
Leadership
Community Building
Financial Literacy
Through our programming, we aim to increase high school graduation rates, postsecondary enrollment, and career readiness for Hispanics in Milwaukee to ultimately foster employment with family supporting wages and create a stronger Milwaukee community.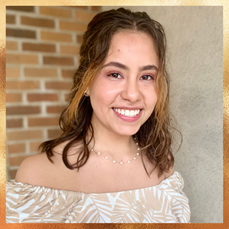 "UCC's Youth and Pre-College Programs prepared me for the rigors of college. I am so grateful for the support of my family as well as my extended family at UCC who have helped me achieve my dream of attending college on a full-ride scholarship. I look forward to continuing my journey of growth and self-discovery as I become a stronger leader for my community and country." – Denise "Deni" Cevilla, BGCS alum, current student at UW-Madison.
Pre-College Program

UCC's Pre-College Program prepares students for the rigors of high school, supports them during secondary education, and facilitates entry into and success through college. Comprehensive services include 1:1 advising, assistance on college application and admissions process, test-taking skills, financial aid applications, and college visits. Pre-College Advisors serve students and families holistically by providing guidance for educational, personal, peer and family matters.



Youth Volunteer Corps (YVC)

YVC is designed to encourage and empower students in 8th-12th grade through volunteer service during summer break. Students help lead UCC's 5-week summer recreation program or participate in community service projects with partnering agencies gaining valuable job readiness, leadership, and mentoring skills.



ACT Prep

Juniors are encouraged to participate in a free 6-week program in both summer and winter to prepare for the ACT. By going through the program, students can increase their score by as much as 5 points, resulting in increased financial aid and scholarship offerings from colleges and universities.
UCC College Network

UCC's College Network supports undergraduate students in Milwaukee from traditionally underserved backgrounds (low-income, minority, first-generation) to remain in, persist through and graduate from college through case management, professional development training, workshops, and networking opportunities.



This program has a goal of expanding the talent pool of young Hispanic and minority students successfully completing college degrees, becoming quality job candidates, and commencing promising professional careers.
Wellness, Prevention, and Youth Programs

All-Stars

All-Stars programming serves students in middle and high school with a goal to prevent alcohol and drug use, postpone sexual activity, and reduce fighting and delinquency, helping students to develop a path to college. Students set personal goals and learn decision-making and stress-management skills as well as strategies for resisting peer pressure and avoiding high-risk behaviors.



Peer Mentoring

Partnering with Bruce-Guadalupe Community School, the Peer Mentoring program gives high school and college students the opportunity to mentor elementary and middle school students in need of strong role models through various workshops and games to develop resilience, self-esteem, and other valuable life skills.



Life Skills

The Life Skills research-based curriculum is intended to engage students in thoughtful discussion and develop habits key to better social and emotional health. Students work together in groups to develop skills that help foster:

Self-esteem
Problem solving abilities
Stress and anxiety management
Emotional intelligence



YES Program

The Youth Empowered to Succeed (YES) programs supports students in 4th through 6th grade and their families to develop healthy exercise and nutrition habits. The program challenges family members to come together by exploring new physical activities and trying new, healthy foods.



TOP Program

Supported by the State of Wisconsin, the Teen Outreach Program (TOP) promotes the positive development of adolescents through curriculum-guided, interactive group discussions; positive adult guidance and support; and community service learning. It is focused on key topics related to adolescent health and development, including building social, emotional, and life skills; developing a positive sense of self; and connecting with others.
Parent Resources

Parent Resources are sent via email. If you are not receiving emails from the department, please sign up here.



Please feel free to reach out to Mari Cevilla, Parent Advocate, with any questions or requests. You can reach Mari at 414-389-5101 or mcevilla@unitedcc.org. 
Staff

Zecilia Alamillo-Roman – Program Director
(414) 649-2843
Send an email to Zecilia

Gladys Reyes – High School Placement Coordinator
(414) 389-4740
Send an email to Gladys 

Mari Cevilla – Parent Advocate
414-389-5101
Send an email to Mari

Every student in the program is also connected with a Pre-College or College Advisor. Please reach out to Zecilia Alamillo-Roman if you have a question about your student's specific advisor.
Alumni

Are you a graduate of Bruce-Guadalupe Community School or UCC Acosta Middle School? Make sure your contact information is up-to-date to be the first to know about upcoming alumni events and opportunities.